Online Training
Welcome to the Online Training Site.
Once your restaurant enrolls you will be given a link to our training course.
All Service Staff must take the Healthy Service Sanitary Service Training Course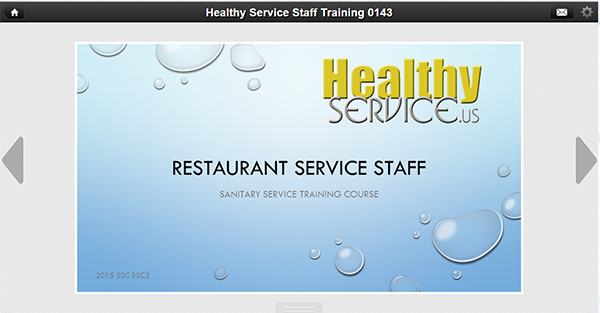 The training consists of 56 slides and a 23 question quiz. 80% is required to pass, however we recommend if you do not get 100% to review the course again.
We cover a variety of topics important to daily life at your restaurant.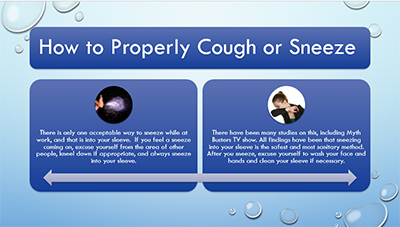 If you have any questions during your course you can email your trainer, and if you do not pass you can take the course again at no charge.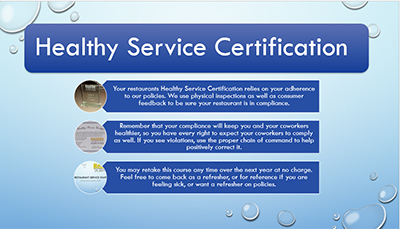 The Course Exam makes sure that the participate has not only take the course, but has retained the knowledge taught.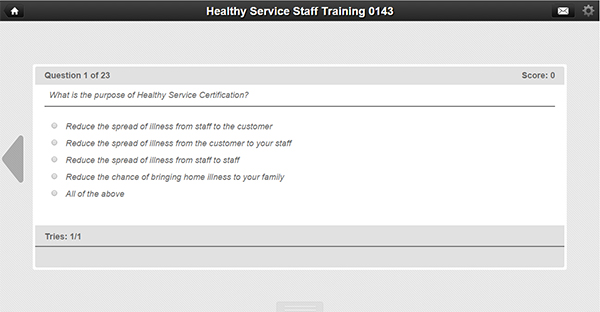 Incorrect answers are clarified.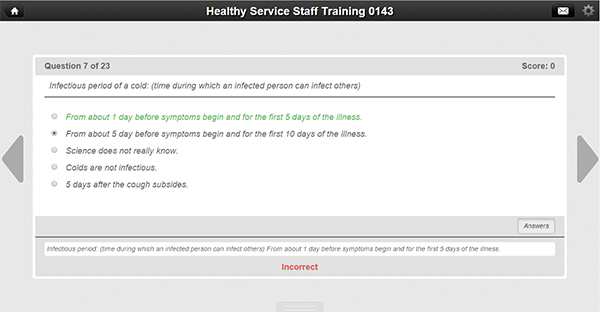 Upon completion the staff member will be emailed a Certificate of Completion with their score, and the completion and score reported to the restaurant.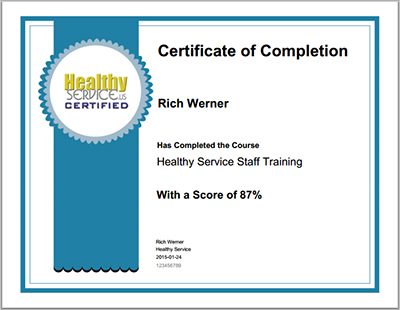 Staff can print out the certificate and give it to their manager, or email the certificate to them. Managers can also go online to check the progress of their staff.