Online Training
WhatsNew:
Find a Healthy Restaurant

Coming soon, find local Healthy Service Restaurants online and a mobile app too!
Updated: January 3, 2019
[NUMO.AccOUNTS: LOGIN BOX LEFT]
Online Training
Welcome to the Online Training Site for SAMPLE RESTAURANT.
All Service Staff must take the Healthy Service Sanitary Service Training Course. Failure to do so can result in the suspension of the Healthy Service Certification for your restaurant.
---
Thank your boss!
This course is very valuable for you, not only for you work life, but your personal life as well. Your restaurant has enrolled in Healthy Service partially to make a safer workplace for their employees and avoid the annual cold and flu outbreaks that every one of us has endured. They know it is not only unfair that you get sick at work, but that you bring it home to your family as well.
Your Healthy Service Certification will help insure you do not get sick at work, and that you do not bring illness home to your family!
Taking the course
1) Take the course from a PC, laptop or tablet. A cell phone is not appropriate for this course
2) Give the course time to load. To avoid having your course interrupted with internet lag, we have the course load all at once when you enter it, so depending on your internet speed it may take 10 seconds to 5 minutes for it to load.
3) Allow 20-45 minutes to take the course. If you have to come back, you can log back in and pick up where you left off.
4) You can retake the course any time over the next year for free. If you or the family gets sick you can review the information, or have anyone in your family take the course for free!
If you have any problems contact us at support@healthyservice.us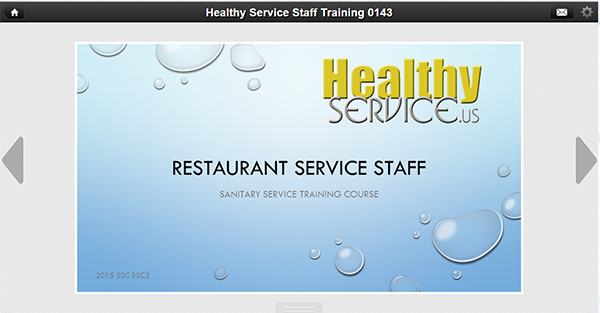 The training consists of 56 slides and a 23 question quiz. 80% is required to pass, however we recommend if you do not get 100% to review the course again.
We cover a variety of topics important to daily life at your restaurant.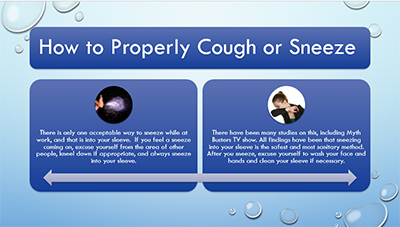 If you have any questions during your course you can email your trainer, and if you do not pass you can take the course again at no charge.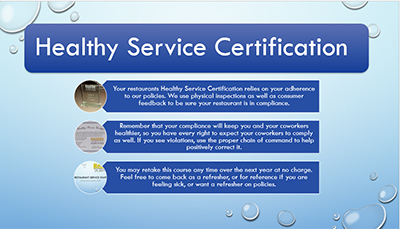 The Course Exam makes sure that your have not only take the course, but have retained the knowledge taught as well.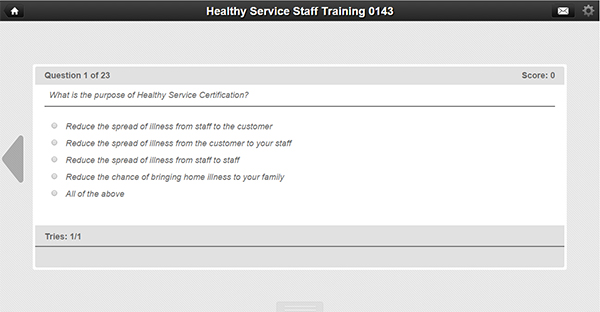 Incorrect answers are clarified.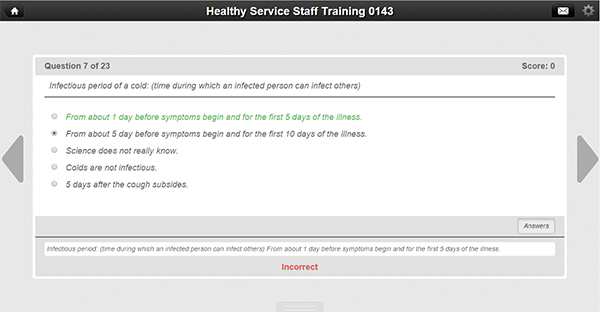 Upon completion you will be emailed a Certificate of Completion with your score.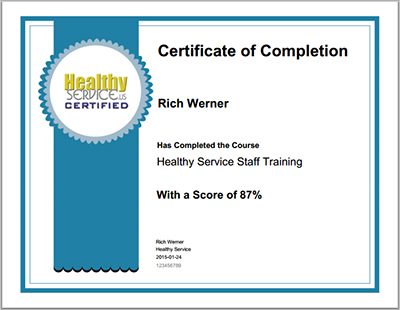 Please print out the certificate and give it to your manager, or email the certificate to them.
Keep a copy for yourself!